TRUST PROFESSIONALS
Your case. Your victory. Our fight.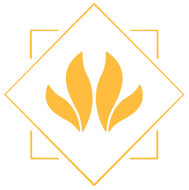 Alatheya
law firm
Our work – Your victory
About us
"Alatheya" Company provides a wide range of legal services in Almaty. It will become your reliable partner in conducting business, as the employees of the firm are highly qualified lawyers with broad experience and relevant education. We will help you protect your rights and prevent their violation.
The firm has started its legal activity in 2011. Over time, the range of services expanded. To date, the group of company consists of two organizations. "Alatheya Consulting" LLP deals with legal support of business, and "Alatheya" LLP is a customs broker and provides services of customs clearance and translation of documents.
Our activities are based on honesty, confidentiality and an individual approach to the every client. You can get consultation on the required issue in a remote mode (by phone or online), and during a personal meeting in the office.
Learn more
Why us?

Experienced and qualified specialists

Experienced and qualified specialists

Guarantee of confidentiality

Individual approach in solving the given issue